Photo credit:Esto/Jeff Goldberg, courtesy of Carnegie Hall
This website is approved by Camegie Hall the post these images.
Copy images without permission is strictly prohibited.
Japan-US Chorus Festival at Carnegie
~ Let's Extend the Circle of Support to the Future ~
The Circle Wind Concert was originally started to commemorate those who lost their lives during 9.11 tragedy, and since 2011 it was added the commemoration of 3.11 victims of the earthquake and tsunami in Japan as well as the support to rebuilding effort from the devastation. It is a milestone of the 10th anniversary this year and the concert enters into a new era to those who still suffer from the unforgettable disasters both in the US and Japan. We will give a special theme to this year's Chorus Festival of passing down the supporting spirits onto next generation who will be learning the healing power of music as well as the supporting power of continuation to be succeeded to the future.
Performers
Performers from all over the world and here is some introductions about them.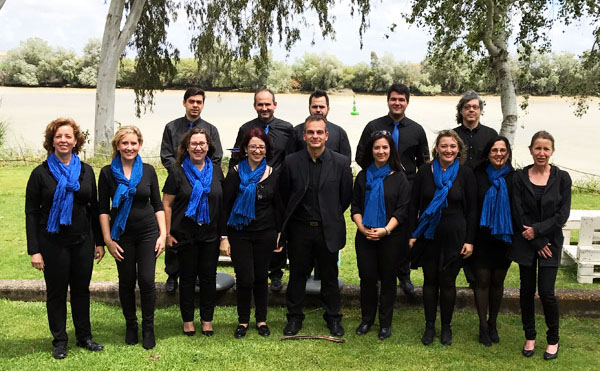 Coro Dabar
Coro Dabar is a mixed choir who enjoys performing polyphonic music of all times. It consists of 20 singers and was born in a spring day in 2008 from a group of singers of Santa María de la Estrella Church Choir in Coria del Río.

Learn More >>>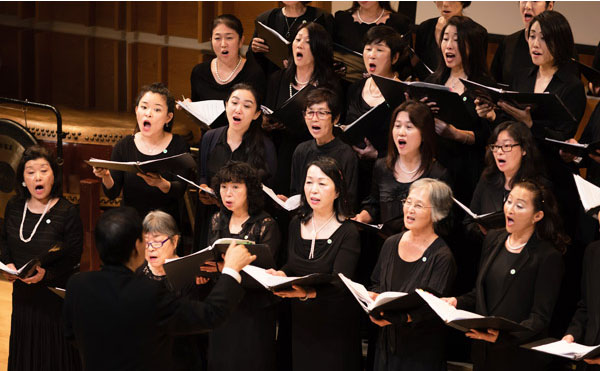 Japan Choral Harmony "TOMO"
The Choir TOMO, Japan Choral Harmony (JCH) is a mixed choir consisting of 40 chorus lovers living in New York area. The choir was originally formed to perform at "Japan-US Chorus Charity Concert for Sendai at Carnegie" held at Carnegie Hall on May 20, 2011.

Learn More >>>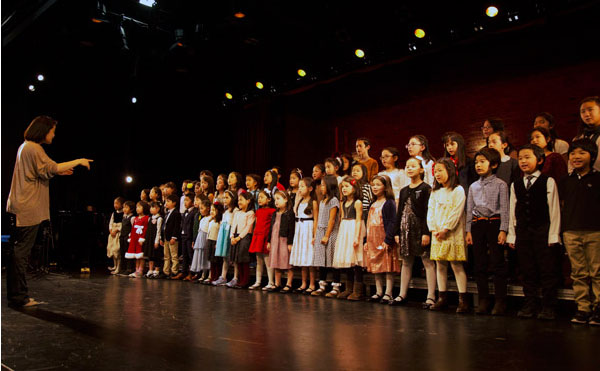 Circle Wind Boys & Girls Choir
The Circle Wind Boys & Girls Choir is made up of elementary- and middle-school students from New York and New Jersey. All the children have some Japanese ancestry although most were born in the U.S.

Learn More >>>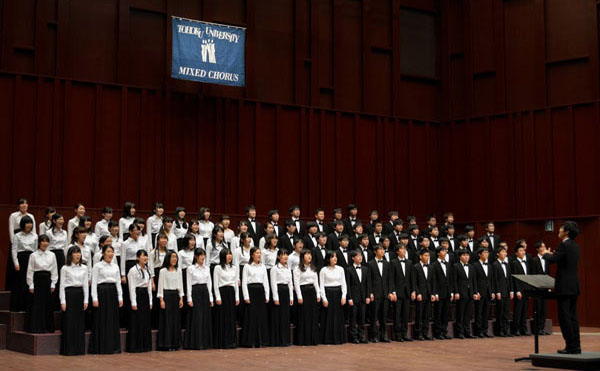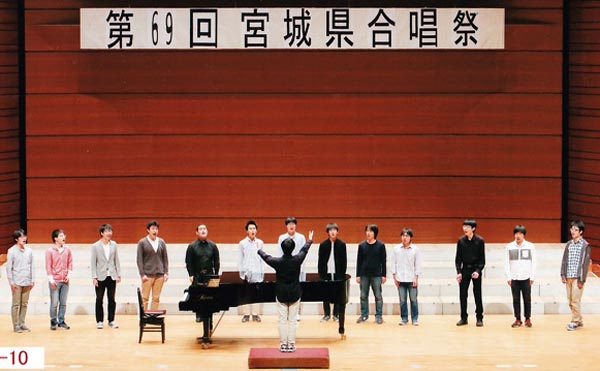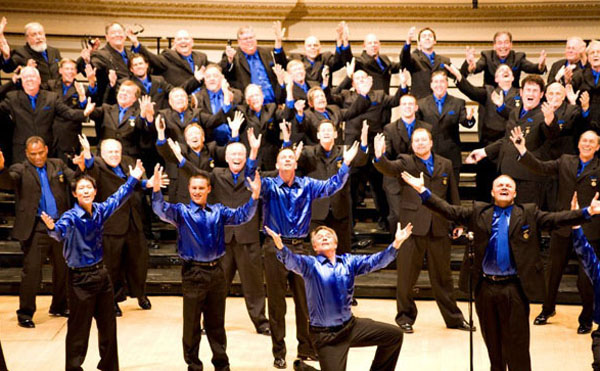 The Alexandria Harmonizers
For sixty-eight years, the Alexandria Harmonizers have educated, entertained, and enriched the lives of audiences around the world. Noted by Broadway World to offer "some of the best choral singing" in the area, the Harmonizers specialize in one of a cappella's most challenging forms, four-part close harmony. Under director Joe Cerutti since 2007, the chorus is made up of volunteer singers ranging in age from 13 to 85.

Learn More >>>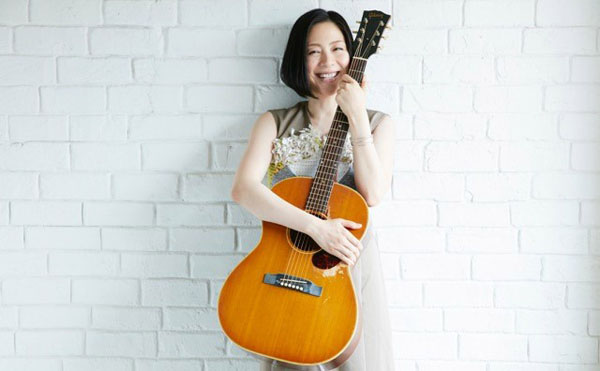 Kana Uemura
Kana Uemura is a Gold record-selling singer, songwriter, and guitarist from Japan. She has enjoyed much success over the years with her music being featured on popular radio and TV stations across Japan as well as publishing an autobiography.

Learn More >>>
Program
From Coria del Río, Spain, Conductor:Irizo Jesús Campos

♪ Aka Tombo - by Rofu Miki / Kosaku Yamada
♪ What a Wonderful World - by George David Weiss /George Douglass /Bob Thiele, Arr. by Rogério Moreira
♪ O Jesu mi Dulcissime - by Mariano Garau.

♪ Ave Maria - by Tomas Luis Victoria, Conductor:Irene Gómez-Calado with Japan Choral Harmony "TOMO"
♪ O Magnum Mysterium - by Tomas Luis Victoria, Conductor:Irene Gómez-Calado with Japan Choral Harmony "TOMO"

Japan Choral Harmony "TOMO"
Conductor:Mike Shirota, Piano:Hiromi Abe

♪ Koke no Hana - by Saeko Ozaki /Shin Sato
♪ Umi no Nioi - by Yoshiki Iwama /Ryohei Hirose
♪ Ikou Futatabi - by Kiyomitsu Tanaka /Shin Sato
Circle Wind Boys & Girls Choir

Conductor:Naoko Yoshizumi, Piano:Hiromi Abe

♪ Uta wa Tomodachi - by Hiroh Sakata /Yasuo Minami
♪ Tsubasa wo Kudasai - by Michio Yamagami /Kunihiko Murai
♪ Natsu no Omoide - by Shoko Ema /Yoshinao Nakata with Kana Uemura
♪ Himawari (Sunflower) - by Kana Uemura

Tohoku University Mixed Chorus
From Sendai, Japan
Conductor: Masatoshi Sasaki, Piano : Miho Sugawara

Cantata for Mixed Chorus "Songs of the Earth" by Atsuo Ohki / Shin Sato
1st Mov. Nofu to Tsuchi (Peasant and the Earth)
2nd Mov. Sokoku no Tsuchi (Motherland Soil)
6th Mov. Chijyo no Inori (Prayer on the Earth)
7th Mov. Daichi Sanshou (Hymn to the Earth)
Tohoku University Male Chorus
From Sendai, Japan
Conductor: Maki Suemitsu

♪ Mogamigawa Funauta (Boat Song of Mogami River) by Osamu Shimizu
♪ Composition for Chorus No. 6, 1st Mov. by Michio Mamiya
♪ Composition for Chorus No. 6, 2nd Mov. by Michio Mamiya
♪ Saitara-Bushi by Hideaki Takehana
The Alexandria Harmonizers
Conductor:

♪ Favorite Barbershop Songs
Ticket & Donation
Admission is $10 (general seating only). Tickets are available at the box office of Carnegie Hall or you may contact Carnegie Charge at 212-247-7800. You can also purchase tickets via "BUY TICKETS ONLYNE" on this website. ($0.54 handling fee per ticket will be charged for online purchas)

At this concert, we are accepting your generous donation to raise funds to establish and provide scholarship to children who are still struggling their feet from the 9.11 incident and 3.11 Great East Japan Earthquake and Tsunami but have a strong desire to advance to higher education.