Japan-US Chorus Festival
Let's Extend Circle of Support to the Future
Performers
Performers from all over the world and here is some introductions about them. Click the tab below to see.
1. Coro Dabar
2. Japan Choral Harmony "TOMO"
3. Circle Wind Boys & Girls Choir
4. Tohoku University Mixed Chorus
5. Tohoku University Male Chorus
6. The Alexandria Harmonizers
7. Kana Uemura
Coro Dabar (Coria del Río, Spain)
Coro Dabar is a mixed choir who enjoys performing polyphonic music of all times. It consists of 20 singers and was born in a spring day in 2008 from a group of singers of Santa María de la Estrella Church Choir in Coria del Río.

Since 2016, Coro Dabar has been working closely with Spanish-Japanese Hasekura Association in Coria del Río, promoting ties between two cultures that have been so distant and so united for more than four hundred years thanks to our ancestors.

In 2016 Coro Dabar participated in the Funeral Mass in Coria del Río for the victims of the earthquake and tsunami in Japan 11th March. It was a sad and coincident date with the serious attack at the Atocha train station, Madrid, in 2004.

In October of 2016 Coro Dabar gives a voice to the moving posthumous tribute to the honorable Yoko Maeda in front of her cherry tree in Carlos de Mesa Park. Also in the same month of October Coro Dabar organizes a reception and a performance in Coria del Río for Tetsuro Shimaguchi (choreographer of the movie "Kill Bill" and leader of KAMUI) and the singer Mika Kobayashi.

In December 2017 Coro Dabar is present in the city of Sendai by means of a video screening to sing for the celebration of a children's choir concert in which Coro Dabar plays "Hana wa saku".

In 2017 participates in the concert held the 21st of April to commemorate III Hanami in Coria del Río and in which it shares stage and repertoire with Japan Choral Harmony "TOMO", Escolanía de Tomares and Municipal Music Band of Coria del Río.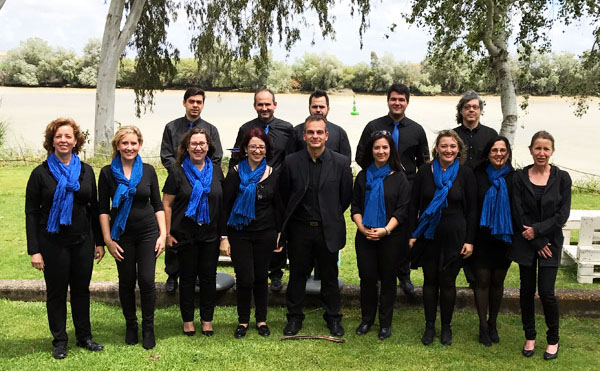 ---
Jorge A. Rodríguez Gómez
President of Coro Dabar
I am grateful on behalf of Coro DABAR for the opportunity given to us by the organizers to participate in this international choral festival. It is a pride for our group to be the musical ambassadors of our city Coria del Río, so historically and culturally linked to the people of Japan. It is an enormous responsibility for our young formation to share our music with such magnificent choirs, so we have put all our efforts so that this afternoon to be a magic moment for everyone.

To all this, we must add the noble cause of this meeting, the reminder of so many victims in two unfortunate events, with so many misunderstood and cruel losses. We hope that all the music we hear today at the Carnegie will be a balm for the wounded soul of Japanese and American people and serve to convey to all the victims who suffered irreparable losses all our love and desires for solidarity, peace and hope.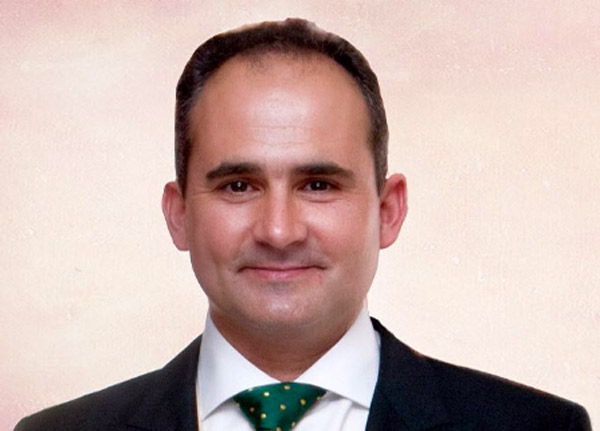 ---
Jesús Irizo Campos
Conductor
Jesús Irizo is a native of Pilas (Seville). He graduates as a Senior Professor of Music and Performing Arts in 2003 and holds a Master in Music Research from the International University of Valencia. He was part of the Andalusian Youth Orchestra (OJA) in 2002 and belonged to the Andalusian Young Performers Program in 2001 and 2002. He has been a conductor and teacher in various periods of Music Schools of Almensilla, Palomares del Río and Coria del Río from 2002 to 2016. He conducted the Municipal Band of Coria del Río from 2010 to 2012, the Municipal Music Choir of Almensilla (EMMA) from 2011 to 2016 and has been conducting DABAR Choir in Coria del Río from 2014 to the present, combining choir conductor with his work as a teacher of clarinet. DABAR Choir usually performs in the events organised by the Spanish-Japanese Hasekura Tsunenaga Association.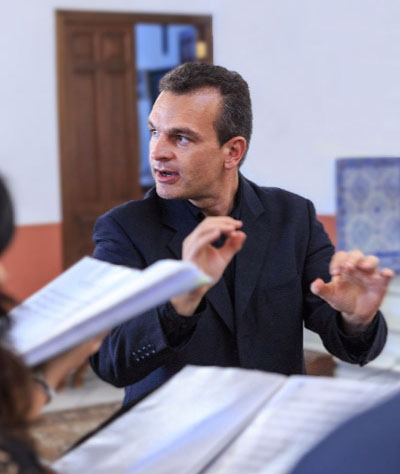 ---
Irene Gómez-Calado
Conductor
Irene Gómez-Calado was born in Sevilla, Spain and studied at Sevilla Conservatory of Music in the class of Ricardo Rodríguez, then with Marianne Guengard at Conservatoire Boulogne-Billancourt in Paris. She also acquired Master Degree at the Sorbonne University in Paris. Irene has benefitted from Enrique Mazzola and Paavo Järvi, and participated in Master Classes with Neeme Järvi, Leonid Grin and Arkady Leytush at the Pärnu Music Festival in Estonia and Jorma Panula at the Pazardjik Music Festival in Bulgaria. Irene was the finalist at the IV Orquesta de Córdoba competition in Spain, and was selected as an assistant conductor to the Orchestra des Grands Écoles de Paris. Recent engagements include the 2016 Materadio Music Festival in Matera (Italy), where she conducted Nicola Campodrande's Audience and Orchestra Concert, an open's session concert with the Orchestra National d'Île-de- France and was positioned as an assistant conductor to Maestro Paavo Järvi in Teatro alla Scala in Milan. Irene is now a guest conductor at the Orchestra Sinfonica Abruzzese.

In 2013, Irene was invited to Ishinomaki and Sendai, Japan by NPO 911 Circle Wind Memorial Concert as a member of Coro Santa Maria of Coria del Rio, Spain to participate the joint concerts with city chorus groups from Ishinomaki and Choir Hagi of Sendai which were held to support both cities for recovery from the Great East Japan Earthquake and Tsunami.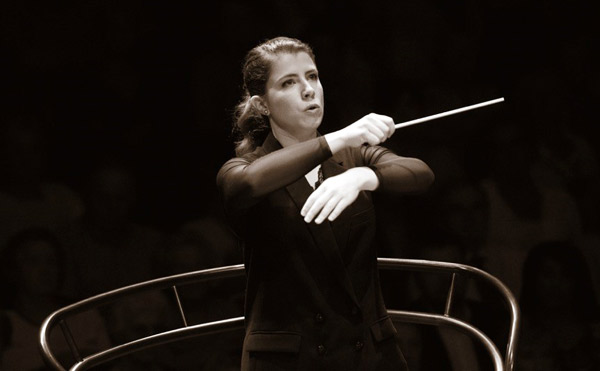 ---
Daniel Barbosa Bustos
Pianist
Daniel was born in Cádiz (Spain) in 1986. He studied at Real Conservatorio Profesional de Música "Manuel de Falla" (Cádiz) and Conservatorio Superior de Música (Seville). He also studied with Professor Mr. César Marimón García and got a scholarship to study a semester at Conservatory of Music "Giusseppe Verdi" in Milan (Italy). In 2011, he studied an Artistic Master in Musical Performance at the International University of Andalusia (UNIA) and received master-classes from internationally acclaimed European pianists like Domenico Codispoti, Christopher Elton, Dmitri Alexeev or Pascal Rogé. Daniel works frequently as a collaborative pianist with several groups, among them, the "Chamber Choir of Seville" and Escolanía de Tomares (Seville), performing in cities as Lyon, Barcelona, Vienna and Florence.

Daniel has been involved with almost all versions of Spain-Japan Cultural Exchange Project with Haiku and Chorus, including the first trip to Ishinomaki and Sendai in 2013 when he served as the pianist for a choir representing Coria del Río.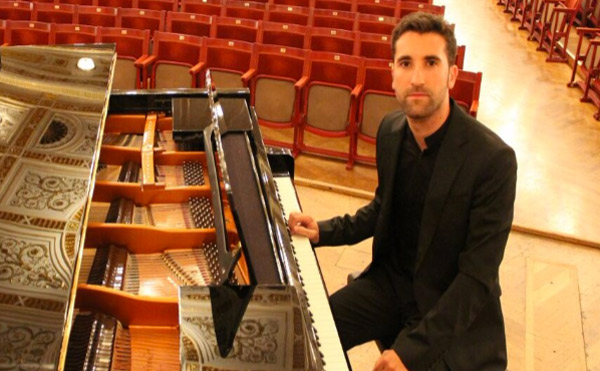 Japan Choral Harmony "TOMO"
Japan Choral Harmony "TOMO" is a mixed choir consisting of 40 chorus lovers living in New York area. The choir was originally formed to perform at "Japan-US Chorus Charity Concert for Sendai at Carnegie" held at Carnegie Hall on May 20, 2011 inviting Choir HAGI from Sendai.

It is a strange coincidence that the music director Masaki (Mike) Shirota is originally from Sendai, and both the pianist Hiromi Abe and the choir's president Tomoko Abe are from Fukushima. These are the hardest hit areas devastated by the 3/11 earthquake and tsunami. Also many of its members are somehow related to these areas in Tohoku, the northeastern part of Japan. TOMO has actively participated in various benefit concerts and events to support recovery efforts in the affected areas of Japan.

On March 6, 2012, TOMO participated in the "The Heart of Japan" Public Symposium and Concert where we sang a world premier song for people in Fukushima written by Madoka Mayuzumi, a leading Haiku poet, and composed by Akira Senju, a very popular composer in Japan. The relationship with Madoka and TOMO's conductor Mike Shirota has initiated a series of significant events of "Cultural Exchange Project in 2013 & 2014 between Spain and Japan" marking the 400th anniversary of the Keicho-era mission led by the Hasekura delegation. More than 600 descendants of the samurai mission with surname "Japan" still live in a city called Coria del Rio near Sevilla, Spain. Mike Shirota and TOMO members have taken an essential role as a goodwill ambassador between Spain and Japan since 2012.

The cultural exchange project culminated in a joint performance with Choir HAGI and local choirs at Alcazar Palace in Sevilla (one of the World Heritage sites) in May 2014. In April, 2017, TOMO made the 2nd concert and goodwill tour to Europe to attend Ohanami festival and perform the joint concert in Coria del Rio, and then visit Rome and Civitavecchia in Italy. The choir was able to sing under a fresco painting of Maria with kimono style holding young Jesus Christ with a Japanese baby wear at Church of Holy Japanese Martyrs in Civitavecchia.

TOMO was invited to the 50th Fukushima Okasan Chorus Festival in Fukushima City, Japan, in October 2014, and performed with over 30 chorus groups from all over Fukushima Prefecture. While TOMO was in Japan, it had opportunities to have concerts for the survivors in Tohoku area including Iitate Village and Ishinomaki "terakoya" where the donations collected during The Circle Wind Memorial Concert were handed over to them directly.

TOMO has been hosting the annual concert of The Circle Wind Memorial Concert since 2011 which pays tribute to the lasting memory of 9/11 World Trade Center terrorist attack and 3/11 earthquake/tsunami victims, being held on or around September 11 every year. In 2015, it was held to honor the memory of Ms. Taylor Anderson, an American victim of 3.11 Tsunami. Last year, it was conceived to commemorate those who suffer from the devastating earthquake occurred in Kumamoto area in Kyushu, Japan. TOMO also performed as the host at Together for Kumamoto Concert inviting a legendary singer, Kiyoko Suizenji, from Japan in November.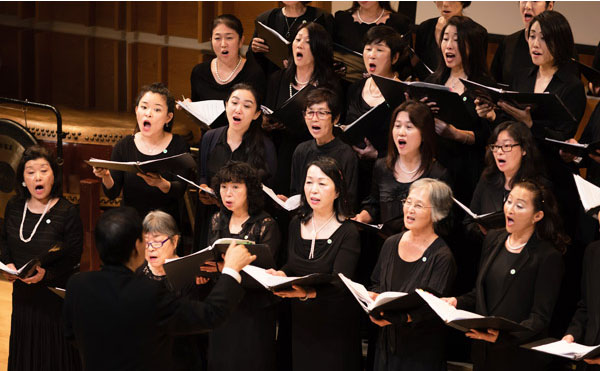 Circle Wind Boys & Girls Choir
The Circle Wind Boys & Girls Choir is made up of elementary- and middle-school students from New York and New Jersey. All the children have some Japanese ancestry although most were born in the U.S.

The choir was founded in 2016 by Mike Shirota, musical director of the 9.11 Kazenowa (Circle Wind) Memorial Concert, in collaboration with the New York Seikatsu Press, publisher of the local Japanese newspaper Shukan New York Seikatsu. Through Japanese children's songs and popular songs, the choir's young members learn about Japanese life, culture, and seasonal customs. They also learn to love and cherish the Japanese language.

The choir debuted at the 9.11 Kazenowa Memorial Concert on September 11, 2016, both as part of the 9.11 memorial and also as a benefit performance for the areas affected by the Kumamoto-Oita earthquake. On November 13 they sang in another Kumamoto-Oita benefit concert with guest singer and Kumamoto native Kiyoko Suizenji. The mission of the choir is to give children the memorable experience of singing Japanese songs as they grow up in the U.S.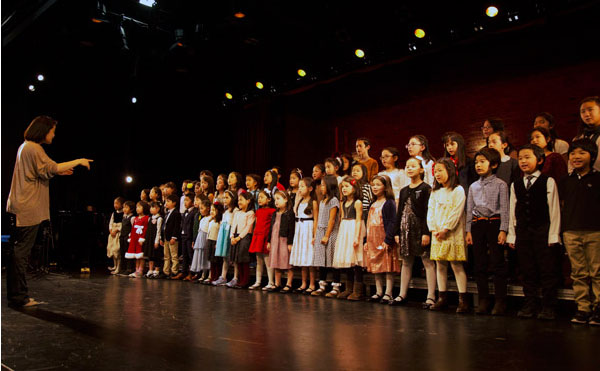 Tohoku University Mixed Chorus
Tohoku University Mixed Chorus Club was established in 1959. It is led by a principal conductor, Professor Masatoshi Sasaki, and currently consisted of over 100 members, mostly students from Tohoku University, who love chorus. Under the chorus club's annual motto, "Beauty onto one note, passion onto one song", it is focused to provide performance that is delicate, yet full of youthful energy. Professor Sasaki, who has been Tohoku University Mixed Chorus Club's principal conductor and musical director for over 30 years, will conduct our performance at Japan-US Choral Festival.

As one of the universities that experienced the East Japan Great Earthquake, Tohoku University Mixed Chorus Club has been involved in various charitable activities, through participating in several charity concerts in support of recovery effort. One of the concerts that Tohoku University Mixed Chorus Club participated was 3.11 prayer concert. At this concert, the chorus club observed a moment of silence at the exact time when the earthquake hit the Tohoku region and then, we performed Mozart's Requiem. Tohoku University Mixed Chorus Club also visits the local areas offering the street performances to cheer up the damage stricken region with the power of singing.

Video message from Tohoku University Mixed Chorus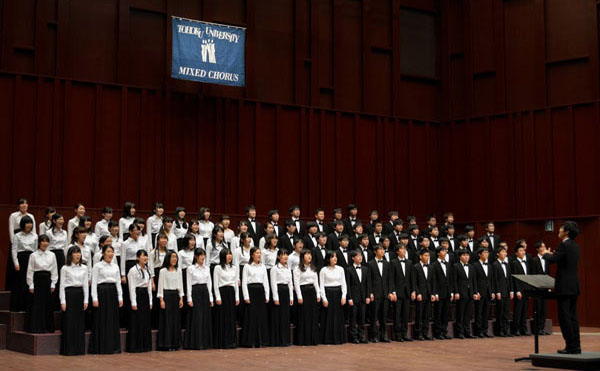 ---
Masatoshi Sasaki, Conductor
Sasaki graduated Tokyo National University of Fine Arts and Music vocal music department. He currently serves as a professor emeritus at Iwate University, and also acts as vice-chairman of Japanese Vocal Music Utterance Society. He now conducts Morioka Bach-Kantata-Verein, Sendai Religious Music Chorus Association, Okayama Bach Cantata, 21 Tokyo Choruses, Tohoku University Mixed Chorus and Iwate University Chorus. He was awarded the fifth prize at vocal section of 1980 Leipzig International Bach Contest. He played with a number of internationally acclaimed orchestras, including Royal Concertgebouw Orchestra, Leipzig Gewandhaus Orchestra, Romanian National Radio Orchestra and NHK Symphony Orchestra.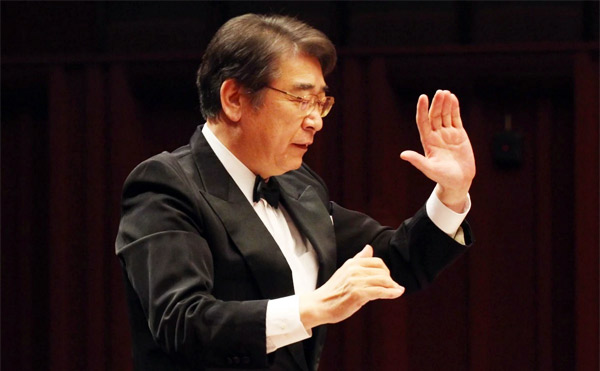 ---
Koji Ito, Conductor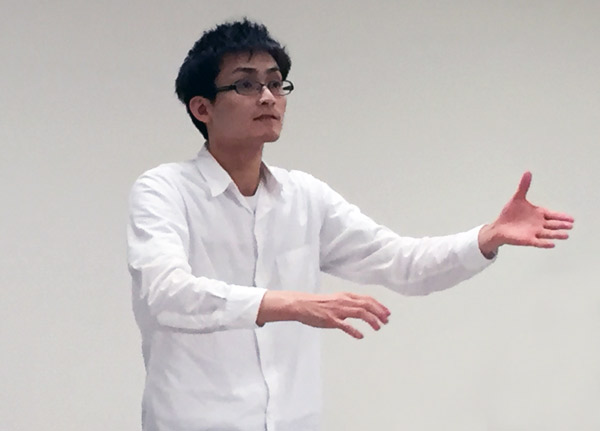 ---
Miho Sugawara, Pianist
A graduate of Yamagata University, Dept. of Education, School of Total Education, majored in Music Culture Course, specializing in Piano. While enrolled, she received 2 nd place in 39 th Yamaha Tohoku Piano Competition. She also participated in "Evening with upcoming pianists V". Until graduating in 2004, she joined the Yamaha's elite team of Piano Demonstrators, performing various concerts in Tohoku region. In May 2008, she held her first solo recital at Bunshokan in Yamagata City. Sugawara participated in numerous operas as a pianist. She appeared in "the Marriage of Figaro", Yamagata Prefecture lifelong learning cultural foundation hosted event as a cembalist, as well as ensemble with instrumental music.

She is currently a Tohoku Bunkyo Junior College adjunct instructor. Also serves as a pianist at YSO-Amadeus Chor and Men's Chorus Chor Meissen.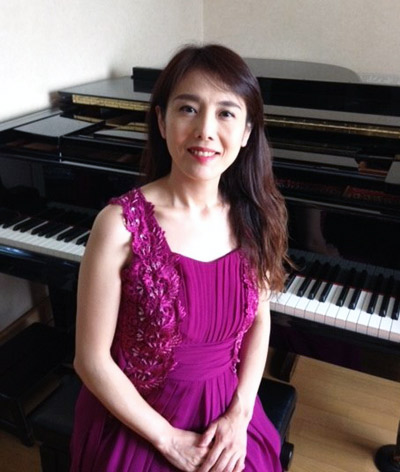 Tohoku University Male Chorus
---
Maki Suemitsu, Conductor
Maki Suemitsu received Ph.D on electronic engineering from Tohoku University in 1980 and has been professor at Tohoku University since 2003. His musical career dates back to his college days when he was a student conductor at Tohoku University Male Choir (TUMC) and studied conducting and vocal music under Mitsuharu Okazaki and Kazuo Hirano, respectively.

As a tenor, he gave a fine performance as Monostatos in "Magic Flute" presented by Sendai Opera in 2009. He is an organist as well at Sendai Higashi-Ichibancho Church for more than 40 years. He has been conducting TUMC since 2013.
---
Keita Kubota, Conductor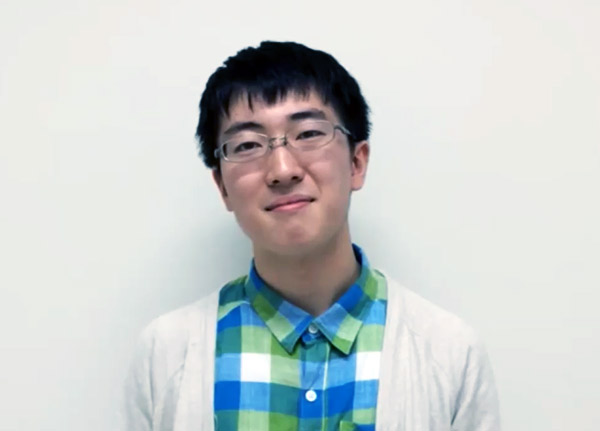 The Alexandria Harmonizers
For sixty-eight years, the Alexandria Harmonizers have educated, entertained, and enriched the lives of audiences around the world. Noted by Broadway World to offer "some of the best choral singing" in the area, the Harmonizers specialize in one of a cappella's most challenging forms, four-part close harmony. Under director Joe Cerutti since 2007, the chorus is made up of volunteer singers ranging in age from 13 to 85.

The Harmonizers perform dozens of times each year in concert, contest, and collaboration with other performers. Thus far in their 2016-17 season, the Harmonizers produced Revolutions, a concept concert that showcased two social movements – the counterculture of the 1960s and the drive for LGBT rights in the 1970s – through music. Earlier in the year, the Harmonizers joined Kristin Chenoweth at Strathmore in the debut of Andrew Lippa's I Am Anne Hutchinson/I Am Harvey Milk. The chorus also hosted the third-annual Aca-Challenge, a contest for a cappella ensembles from up and down the eastern seaboard.

The Harmonizers have toured internationally, most recently in 2014 when they traveled to Normandy France to take part in the ceremonies surrounding the 44th anniversary of the Allied invasion of continental Europe. In addition to singing on the beaches where troops landed on D-Day, the chorus marched in a parade celebrating held in the first town to be liberated in France. In 2012, the Harmonizers toured China performing at the Forbidden City Concert Hall and the Great Wall.

As a member chapter of the Barbershop Harmony Society, the Harmonizers also have a storied legacy in BHS contests. Four-time international gold medalists, the chorus finished sixth in the 2016 contest and has placed first in every mid-Atlantic regional competition is has participated in for over 25 years. Beyond musical excellence, the Harmonizers are focused on community outreach, running an annual Youth Harmony Festival. The chorus will also kick off a three-year diversity initiative in 2017 with the goal of helping to bring the joy of song to new communities. A 501(c)(3) non-profit, the Harmonizers rely on generous donations to support their activities and have received grants from numerous organizations including the City of Alexandria, the Alexandria Commission for the Arts, the Virginia Commission for the Arts, the MASON"S LODGE HERE, the Barbershop Harmony Society, and the Harmony Foundation.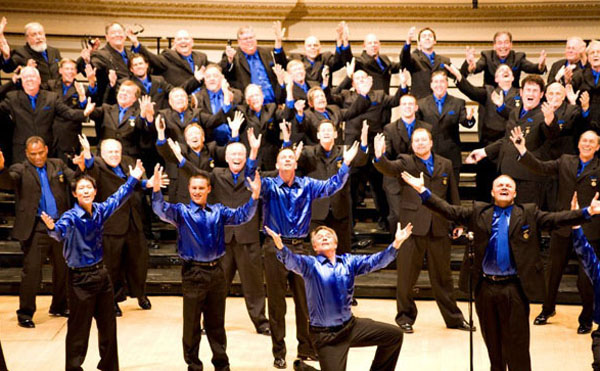 Kana Uemura
Kana Uemura is a Gold record-selling singer, songwriter, and guitarist from Japan. She has enjoyed much success over the years with her music being featured on popular radio and TV stations across Japan as well as publishing an autobiography. She is best known for her song "Goddess of the Bathroom", an acoustic ballad about her grandmother, which became a #1 hit in 2010. That year she also won two Japan Record Awards: Best Song and Best Songwriter of the Year with her album "Pieces of Me".

She credits Julie Andrews performance in The Sound of Music as her inspiration to write, sing, and play music. Since signing with King Records in 2005, Kana Uemura has released nine studio albums, thirteen singles, an English songs cover album, and 16 music videos.